---
 ACAM 390A: Food and the Heritage of Chinese Migrations
Please note that ACAM390A will take place online in Summer 2021.  The class will meet online through Zoom.  Students will be expected to engage in group discussions during class time, as well as outside of class using discussion platforms.
This unique virtual field study in Vancouver, Singapore, Hong Kong, Malacca, Penang, and other cities in the sinosphere (East Asian cultural sphere) will allow you to engage with multi-disciplinary perspectives on the histories, cultures, and geographies of Chinese migration.  These migration networks primarily stem from the "Szeyup" or "Four Counties" area of Canton (Guangdong) Province, the home region of many overseas Chinese who went to Canada in the nineteenth and twentieth centuries.
You will explore these cityscapes and their respective heritage planning, policies, and processes through readings, lectures, and virtual tours.The role of food in the historical and ongoing creation and adaptation of culture within migration networks will be central to the exploration of these themes. In the face of widespread marginalization, exclusion, and racism throughout the history of Canada, Chinese Canadians created vertically integrated industries that operated small-scale commercial farms to feed their families and to support restaurants and neighbourhood grocery stores with fresh produce. Not only did Chinese migrants grow food, many were also involved in food distribution networks that included farmers, peddlers, grocers, and restaurant owners. And yet the history of these local networks have been either forgotten or deliberately erased from memory. How might we re-imagine the past, present, and future of Canadian society in which everyone "belongs at the table"?
Course participants will have the opportunity to apply for Summer and Fall paid internships with local community organizations, including the Asia Pacific Foundation, Burnaby Village Museum, Museum of Vancouver, Richmond Museum, UBC, and various other locations in the Lower Mainland. Internships will provide meaningful work experience in public/educational programming, event planning, marketing/communications, filmmaking/oral history documentation, and gardening.
This course is led by UBC faculty member Henry Yu.
Student feature from summer 2019: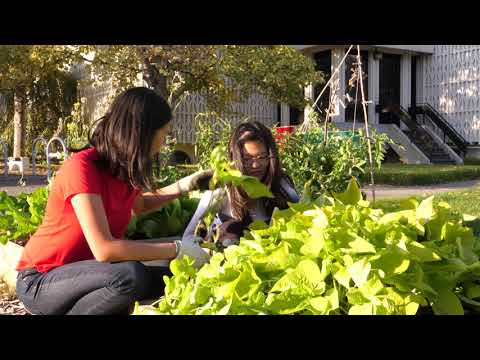 ---
See other featured courses.