---
What is the role of culture in defining health for Asian Canadians? How do the experiences of Asian Canadians affect their health? Watch our course trailer featuring instructor Dr. Benjamin Cheung to learn more about this course!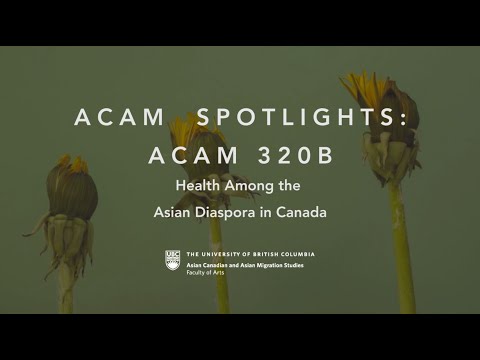 ACAM 320B: Health Among the Asian Diaspora in Canada is offered in Term 2 on Mondays and Wednesdays from 12:30 PM – 2:00 PM. The course is taught by Dr. Benjamin Cheung, a lecturer in the UBC Department of Psychology.
---
See other featured courses.