---
ACAM320D – Race and New Technology examines the relationship between race and shifting concepts of technology. With a particular focus on Asianness and the histories of Asian North American racialization, we will analyze discourses of "new" and mediating technologies that precede and haunt the internet age. In doing so, we link questions about dis/embodiment, transnational networks, and online performance to the ongoing projects of settler colonialism and empire.
Watch the course trailer below to learn more about the course!  For a more extended conversation, please see a text-based interview with Dr. Danielle Wong here.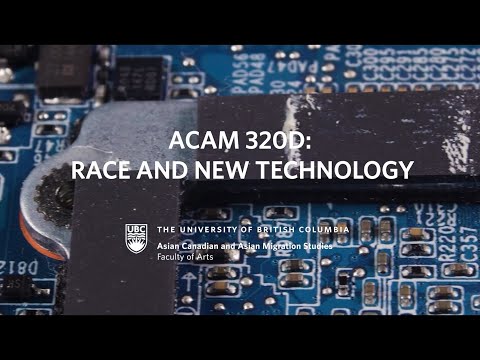 ACAM320D 001 – Race and New Technology is offered in 2021W Term 1 on Wednesdays and Fridays from 2:30 PM – 4:00PM.  The course is taught by Dr. Danielle Wong, ACAM affiliated faculty and assistant professor in the Department of English Literature and Languages.
---
See other featured courses.