By Stephanie Fung and Joanna D. Yang (FIPR 469a, Spring 2014)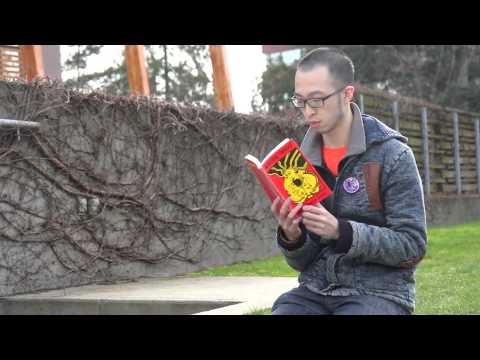 Description
How do multiple identities (Canadian, youth, Asian, queer) intersect and shape the way we navigate our world? This short film documentary explores how six queer Asian Canadian youth redefine and radicalize the concept of intimacy. Various types of intimacy that defy heteronormative values suggest that seemingly "concrete" notions of closeness and identity are not so straightforward after all.
---
Director's Bio
Stephanie is a Master's student in English at UBC with interests in photography, Visual Art & Asian Canadian literature. Joanna graduated from the UBC Human Geography & Migration/Globalization studies program in 2014. They are both first-generation Chinese Canadians with roots in Guangdong (Stephanie) and Hainan (Joanna) China.
---
Credits
Writers: Stephanie Fung and Joanna Yang
Producers: Stephanie Fung and Joanna Yang
"Radicalizing Intimacy in Queer Asian Canadian Youth" was selected for the 2014 Vancouver Queer Film Festival, Vancouver Asian Film Festival, Montreal Asian Film Festival (AmérAsia), Reel Pride Film Festival (Winnipeg) and the 2015 Torino Gay and Lesbian Film Festival. Congratulations Stephanie & Joanna!